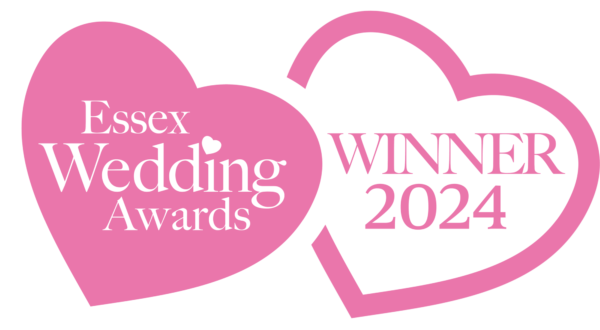 Read the happy testimonials from our Brides and Grooms at the exclusive use wedding venue The Rose Barn in Essex
Our day was everything we hoped it would be, even the rain didn't change that. The grounds are lovely and the perfect back drop for photographs. The food was amazing and our guests have commented on how nice it was.
We had the most special wedding day at the Rose Barn, it was amazing in every way. Made sure everyone was happy and everything ran smoothly. It was perfect. Would highly recommend.
The care and teamwork you guys offer to a bride and groom is outstanding, taking all the worries from the bride and groom. We felt so welcomed and nothing was too much trouble. That's without mentioning the absolutely stunning venue and surroundings for any fairytale wedding.
I was a nervous, stressed bride to be. Darren helped in any way he possibly could. The whole day was so smooth, I really don't have any words. We are so grateful. Our day wouldn't have been the same without Darren and his team. Thank you so so much Darren.
Everything was just perfect from start to finish. Darren has been nothing but helpful... no stress with Darren, Kuby, Jo and the staff were so lovely and helpful with everyone. Food was delicious! My husband and I had the best time and so did our guests!
It's been amazing – you have been incredible – thank you so much for all your hard work and all the love and care you put into making our special day that bit more special, Thank You! We will be back very soon.
Absolutely magical venue for a wedding. The team are wonderful and made my daughters dream wedding a reality, nothing was too much trouble and it was a perfect day. Their attention to detail was incredible - 7th September 2018.
Thank you for everything, it was so perfect, more than we could ever wish for.
Thank you so much for making our special day so wonderful. Everyone had a fab time, we couldn't have asked you and your staff to have done anymore.
Thank you so much for making our day so special and memorable, everything was perfect, the setting, the food, the service, everything!
Wow! What a venue, we got married in the outdoor ceremony area and we couldn't even begin to express how fantastic our day really was. The newly refurbished barn is really lovely and the food was presented perfectly and tasted just as nice. Our day was perfect and this is thanks to the brilliant team at The Warren Estate - 28th June 2018.
---
The Rose Barn
A beautifully romantic venue for a wedding, offering period charm with contemporary features.